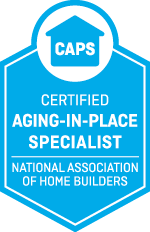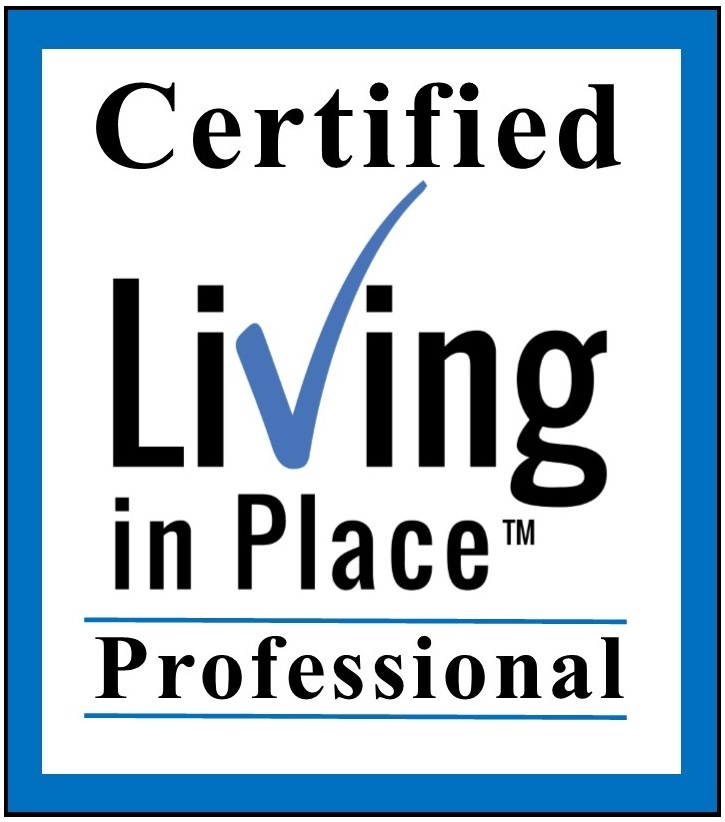 With a barrier-free bathroom
you can use the bathroom without sacrificing your independence.
The CDC reports that one in every three seniors will experience a fall in their golden years. The National Institute on Aging reports that 80% of those falls occur in the bathroom. Don't become a statistic!
We recommend the following to make it easier and safer to use your bathroom:
Raised toilet height
Personal hygiene toilet seat
Grab bars near toilet and in bath/shower
Zero-step shower and bath entry
Shower seat
Handheld showerhead
Anti-slip coating in bath and on floors
Easy to reach and use switches, faucets and handles
The shower is the place where a senior is the most vulnerable in their home, which is why you may avoid bathing regularly. This causes hygiene issues that can negatively affect your social interactions and increases your risk of disease, such as urinary tract infections—health concerns that can be avoided by simply taking a bath. The lack of regular bathing may be psychologically and physically degrading and humiliating.
You can preserve your sense of decency and avoid putting yourself at risk of developing related problems by just making the right modifications to your bathtub.
As part of our customized AccessibleBath™ service, we can transform your bathtub and shower to a barrier-free one in just 2-3 hours.
We add a convenient entry way in your existing bathtub so that you no longer have to take a big step to get into the tub. It features a built-in durable anti-skid surface (not a stick on that comes off) and grab bar. With your choice of small, medium or large entry way size, it makes taking a shower so much easier!
You can choose to add a 100% water-sealed door so you can continue taking baths too.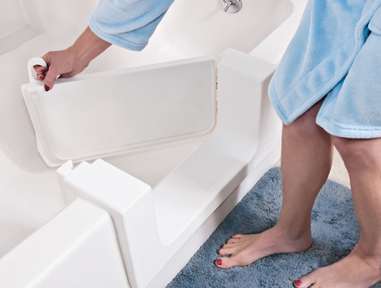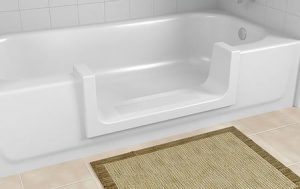 Configure your standard bathtub into a step-in shower with anti-skid surface.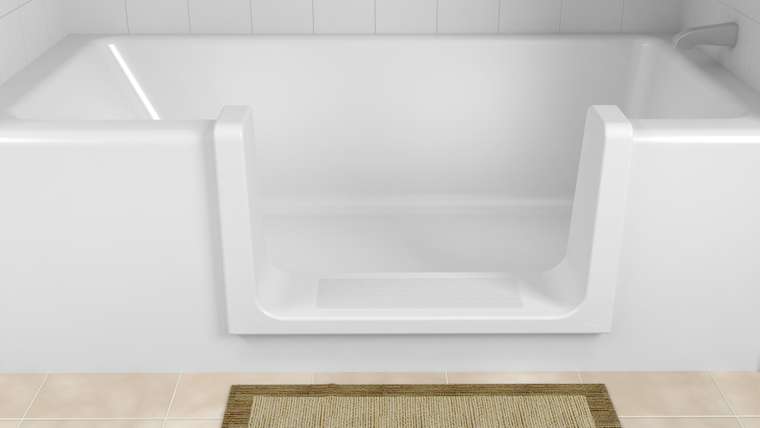 We can convert deeper soaker tubs too.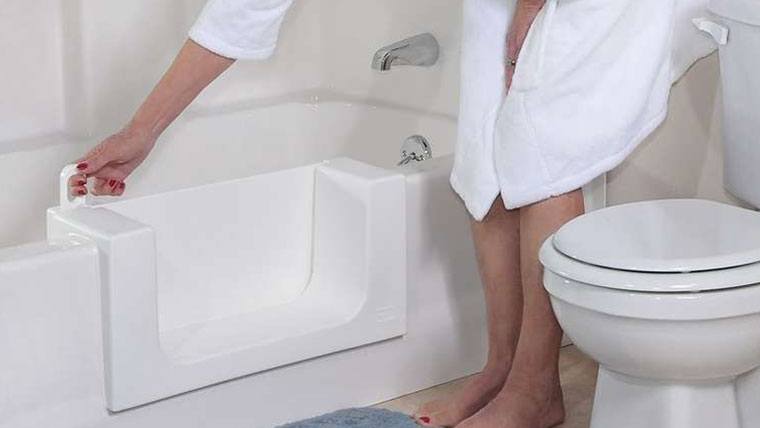 Add a water-tight door that's easy to open so you can continue taking baths. Choose left or right hinge configuration.
There's no need to feel fear or anxiety over what needs to be done. We'll handle everything. Our services are built on respect for you and your home.
Live a longer and healthier life in your own home. Let's talk about how we can make that happen!