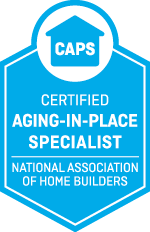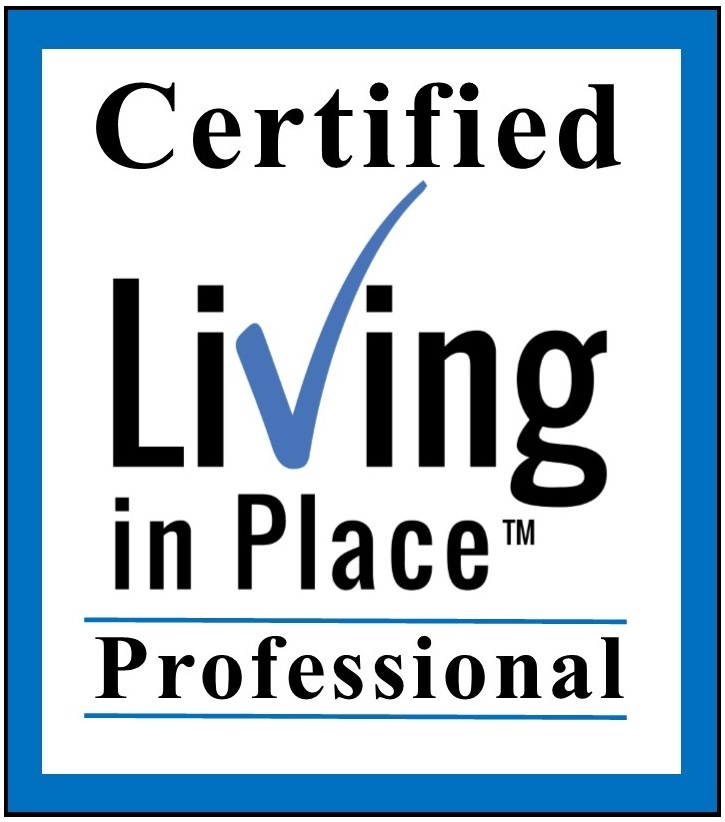 BlueZoneHome designs and performs home modifications and renovations that will help make it easier for you to live in your own home, so you can avoid moving to a nursing home or seniors' residence. We can do everything from grab bar and ramp installs to a complete home safety overhaul.
A real estate report published in 2020 revealed that a whopping 86% of baby boomers and older adult homeowners residing in the major cities across Canada want to live in their current home for as long as possible. You probably also want to stay where you've lived for so many years, where you're familiar with everything and most comfortable.
We understand the desire to live at home, but is your current home safe for you?
Take a moment to look at the entrance, stairs, bathrooms and all other areas inside and outside of your house.
Have they become more difficult to navigate and use as you age?
We look at your whole home and eliminate all barriers so you can stay and thrive.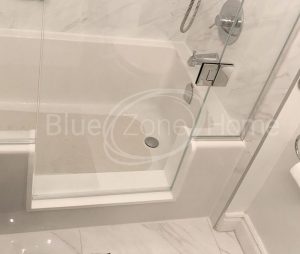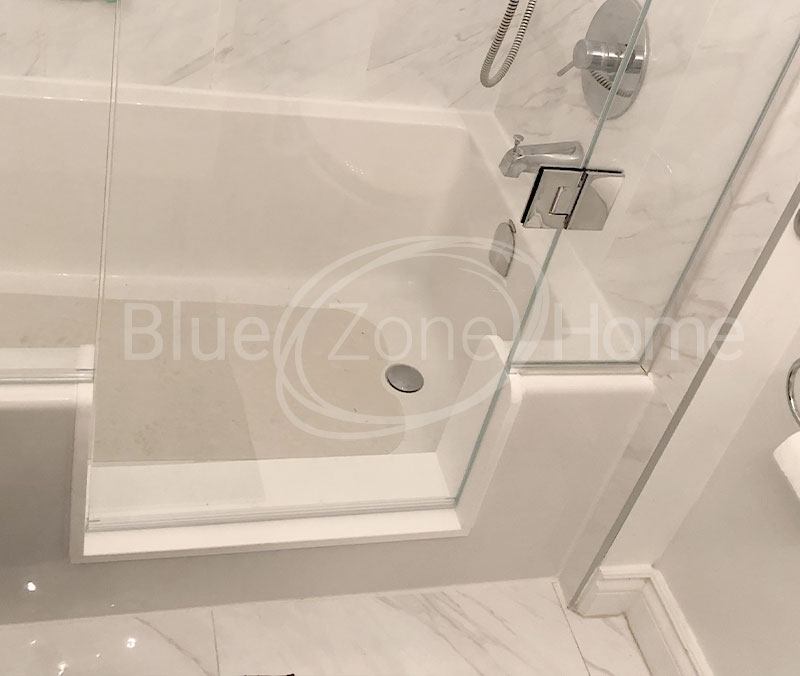 Falls are the number one cause of fatal & non-fatal injuries among older adults. 4 out of 5 injury hospitalizations involving seniors are caused by falls, commonly in the home.
Your home should be a safe place to live for you, but there are hidden dangers that can dramatically increase your risk of falling.
You have the right and desire to live your retirement years in your own home, in comfort and safety with the greatest degree of extended independence. Just because you're older, that doesn't mean you need to move to a nursing home.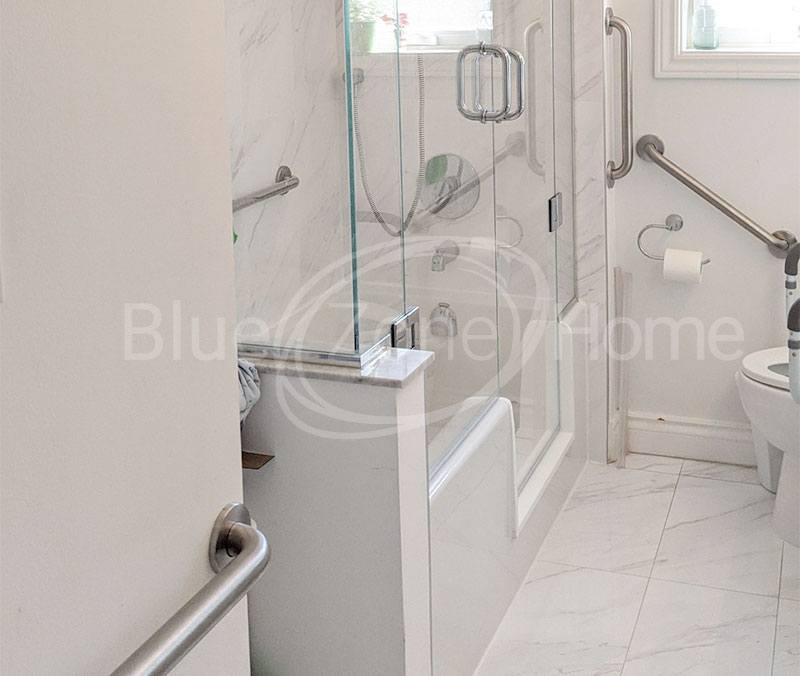 Gabriella's Experience
I called BlueZoneHome to evaluate my mom's living situation, because she always had trouble leaving the house. I was surprised by some of the recommendations. For example, there was just a very small, five-centimetre difference between our entryway and our deck. BlueZoneHome noticed that might be an issue for her, which it was, and I just never thought anything about it.
BlueZoneHome also cut the bathtub so my mom could walk right in, then added glass doors, all without having to destroy the bathroom or put in a whole new fixture.
In addition to levelling out the entranceway and altering the tub, we also got an outside chair lift, couch lifts and a hydraulic-lift floor crane for emergencies. The changes have been instrumental in keeping my mother at home — especially as she transitioned to a wheelchair.
The outside stair lift has been invaluable to be able to take my mom in and out of the house, especially since she has dialysis treatments three times a week. Without the renovations, we could not have continued to care for her at home. It was definitely worth it, because now I know my mom is well taken care of and I can keep an eye on changes to her health. Not just her physical health, but also her mental health. We have time together now.
Design criteria includes where possible, but is not limited to:
Open floor plan with minimal obstruction
Enhanced lighting in all areas
Use of colour to aid with depth perception
No-step entry at all doors
Handrails on both sides of stairs
Wider doorways (36"min) and hallways (42"min)
Electrical outlets 24" min. off ground, light switches 48" max. from ground
No throw rugs (tripping hazard)
Lever-style door handles
Low-profile bed (20"-23" from floor to top of mattress)
Proper height nightstands
Bedside phone
Adequate clearance around bed
Closet lighting
Raised toilet height
Personal hygiene toilet seat
Grab bars near toilet and in bath/shower
Zero-step shower entry
Shower seat
Handheld showerhead
Anti-slip coating in bath and on floors
Appropriate sink height and depth
Hands-free faucet
Front-mounted cooktop controls
Under cabinet lighting
Pull-out pantry access
Easy access cabinet and drawers
Hardware pulls versus knobs
Counter height microwave
Statistics Canada estimates that you may have a one-in-three chance that you'll end up in a seniors' residence or nursing home. Buck the trend!
You've earned the right and want to live your retirement years in your own home, in comfort and safety with greatest degree of extended independence. Just because you're aging, doesn't mean your home can't provide many more years of peace and security.
Our sole purpose is helping people live longer and healthier in their place of choice. We value the principles of universal age-in-place design; we appreciate the importance of your home; and we excel at managing home modification projects with true professionalism.
Our foremost goal is customer satisfaction.
We are committed to designing and creating a home in which you can live without barriers. We want you to thrive!
Live a longer and healthier life in your own home. Let's talk about how we can make that happen!