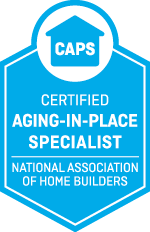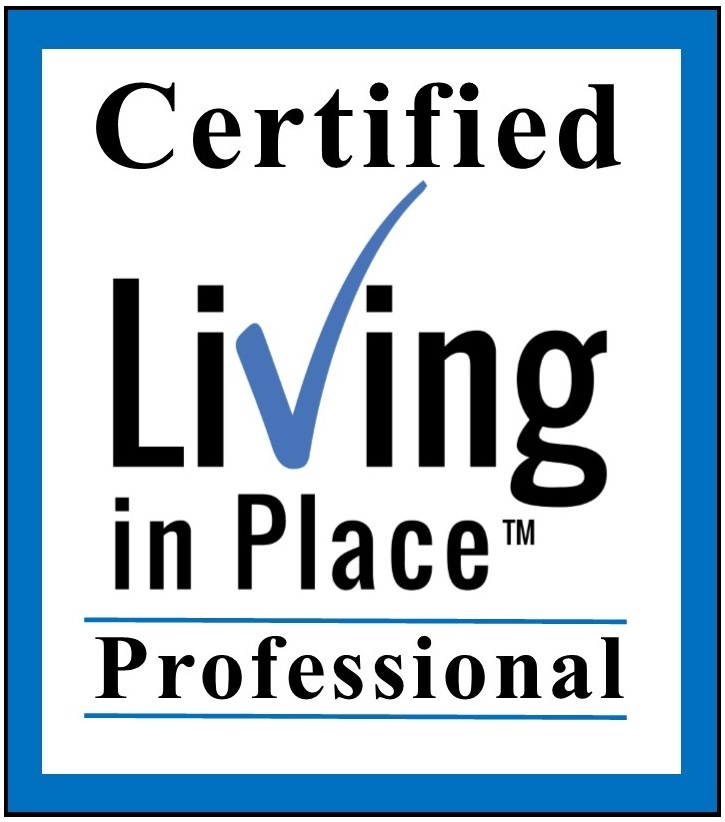 Improve Home Accessibility
Make your home easier to get in and out of by removing all obstacles. It only takes a few hours to make the outside of your home barrier-free!
Leaving your home or coming back to it shouldn't be difficult. We help you remove all the barriers that prevent you from entering or exiting your home independently. We design and install ramps, lifts, automatic door openers and railings to provide all of the support you need so you can come and go as you please, no matter how mobile you are.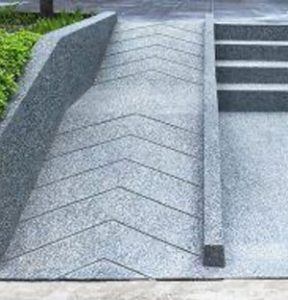 Almost all homes have steps gracing their front, whether it's a couple stairs leading to the front door or several that wind up to a porch well above ground level. Steps can pose a challenge to those with limited mobility.
Create a no-step entry to your home with convenient ramps for wheeled mobility aids, such as walkers, wheelchairs and scooters.
Eliminating the need to step up or down significantly reduces the risk of tripping and falling, making coming and going so much easier.
A level landing should be at the bottom and top of the landing, with a highly visible railing running along the length of the ramp.
Chair Lifts and Stair Lifts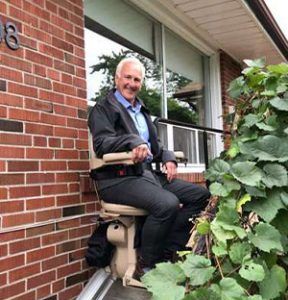 A stairlift or porch lift makes going up and down stairs from ground level up to the porch or raised deck so much easier. Installation can be done outside your home (as well as inside), and they are suited for even the narrowest of staircases. Stairlifts may be installed on a straight or curved railing.
Also known as a vertical platform lift (VPL) and stair glider, our porch lifts are constructed out of sturdy materials and are specifically designed to withstand the elements, from hot to freezing temperatures.
We can customize your porch lift to accommodate your unique needs. It can be installed along stairs or as a solitary vertical platform lift.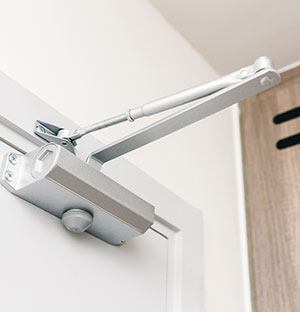 Doors can be difficult to open. An automatic door opener makes opening and closing a swing door convenient. We can install this on any type of door, inside our outside. Whether wooden, metal or fibre glass, the system allows you to simply push a button to operate it. The button may be placed in a convenient location for easy access. A manual locking system can also be installed so you don't have to worry about locking the door behind you once it swings shut.
Typical models are easy to install, taking only a couple of hours to complete.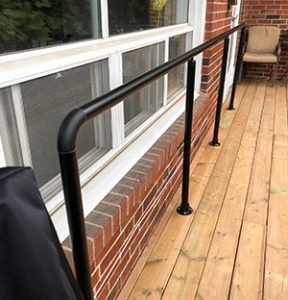 We can install railings and grab bars that are custom-cut and shaped to your specifications, in styles that truly compliment your home. Grab bars and railings provide support as you enter and exit your home, minimizing the risk of trips and falls — the number one cause of hospitalizations for senior citizens.
Install railings and grab bars on your porch, verandah, walkways or anywhere else that you need them outside your home. They can be permanently affixed to concrete, brick, stone, wood or even plastic, against walls or secured into the floor. We also install them inside.
You deserve quality of life, and you don't have to deal with daily struggles that make accomplishing simple tasks hard. Let's work together. We're here for you.
An Overview of Vertical Porch Lifts
For people with health and mobility issues, getting in and out of the house can be a daunting task. Going up stairs or maneuvering wheelchairs, walkers, rollators, or scooters is no easy feat and can be potentially dangerous. Installing a vertical platform (also known as a porch lift) solves this problem quickly.
A vertical platform lift is a great option for people who are unable to navigate stairs due to disability, injury or age. It can be designed to accommodate any size or shape of passenger, and can travel vertically from a few inches to feet.
The downside of this type of product is that it will require some home modification in order to be installed properly. This may include the following:
The lift must be set on concrete.
A "sidewalk" or other path must be created as an entrance way to the lift.
Space must be made for the device, as it is installed onto the side of your porch or stairs.
Grabbars and railings may need to be installed at the entrance or exit of the lift for safety.
However, installation usually only takes a day or two. A porch lift is a safer, more convenient alternative to the steps leading up to your front door. It is a permanent modification that is not as expensive as a full-on elevator system.
Power Source
The most common power source for a home vertical porch lift is a standard household outlet. It is easy to hook up. However, in the event of a power outage, the lift will cease to operate. For this reason, a battery-powered vertical platform lift is often considered a safer option. In the event of an outage, the lift will draw from its batteries.
Operation
With a push of the button, your residential vertical platform lift will smoothly take you to any level. As it quietly rises, the ramp folds up into place for safety purposes so that no one can fall off while on their mobility device. When the lift reaches its desired flooring height, just press open the gate and exit!
Having a disability or mobility issue doesn't mean you can't live on your own. Are there any barriers that limit you from doing what you enjoy? Talk to us. We can help.
Live a longer and healthier life in your own home. Let's talk about how we can make that happen!