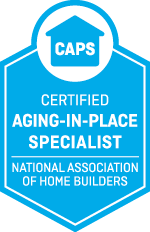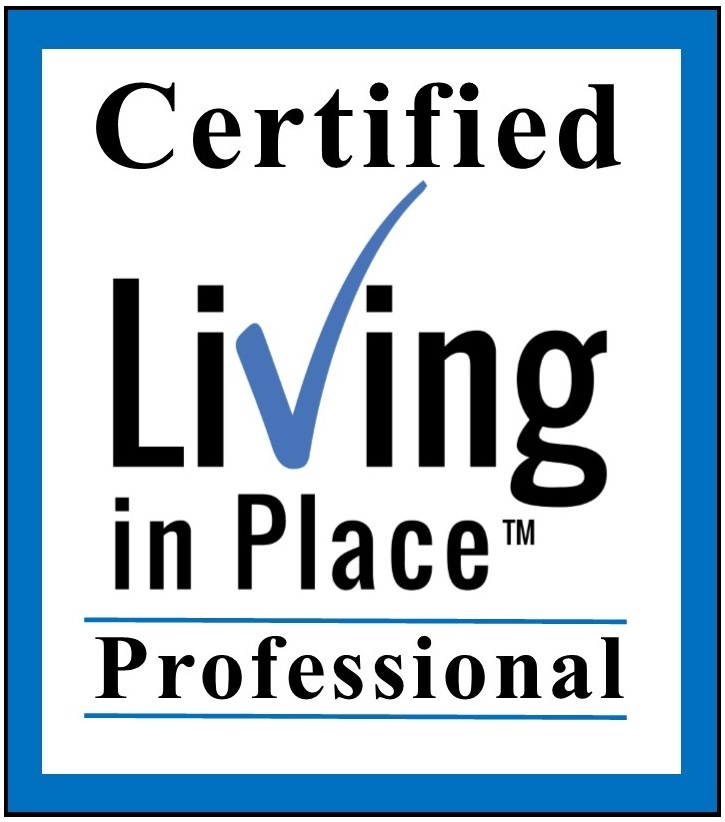 Your home is where you should feel comfortable and safe. Cherished memories have forged an emotional connection to your home, which is why the vast majority of aging adults would prefer to continue living at home rather than move to an assisted living facility or nursing home.
Aging in place, or age in place, is the term for living in your own home (or wherever you call "home") for as long as possible. Many people enjoy the stability it gives them, as they can stay in a place where rhythms and routines have been well established.
But with age comes physical changes, some of which will make (or have already made) living at home unassisted difficult and perhaps downright dangerous.
Why Can Living at Home Be Dangerous for Aging Adults?
Aging can weaken muscles, negatively impact balance and worsen flexibility. It can also negatively impact mental acuity and memory. All of these factors can make simple tasks, like cooking and bathing, more difficult and sometimes impossible to do alone.
So how can you age in place safely?
Planning and Preparing are Essential
If you wish to stay in your home for as long as possible, adequate planning and preparing are key. While you may still be able to perform daily activities without issue, now is a good time as any to consider what you will need in the future. That way, you'll be prepared when the future becomes the present.
Step 1: Financial Preparation
Are you financially prepared? As you age, you may not be bringing in as much or any income. Make sure you have enough of a nest egg to carry you through your retirement. This includes daily expenses as well as medical fees, repairs and other unexpected costs.
Step 2: Embrace Technology
Technology can be your friend and protector. Fall detectors, medical software, GPS systems and health monitors are just some of the many technological tools that can help make your life easier and connected to the world around you.
Step 3: Make Home Modifications
Make any necessary modifications to your home that would accommodate developing physical limitations, even if you don't need them yet. It's always better to be prepared in this way, so when you do need them, you won't have to deal with implementing them.
Such things as better lighting, ramps, grab bars and step-in bathtubs can all help you maintain your independence at home. Slips and falls are of particular concern for aging adults, so modifications to minimize these risks are crucial.
If you're not sure what's needed, our certified Age in Place Specialist (CAPS), Gavin Robinson, can help you. Gavin can conduct a home safety audit to determine what needs to be done.
Step 4: Revamp Your Diet and Lifestyle
Maintaining your health is part of living longer and happier. If you haven't already done so, take the time to examine your lifestyle and dietary habits to make meaningful improvements.
Start Here
The government has published this booklet and questionnaire for planning and preparing to age in place. It's a great resource that can help you get started in your efforts.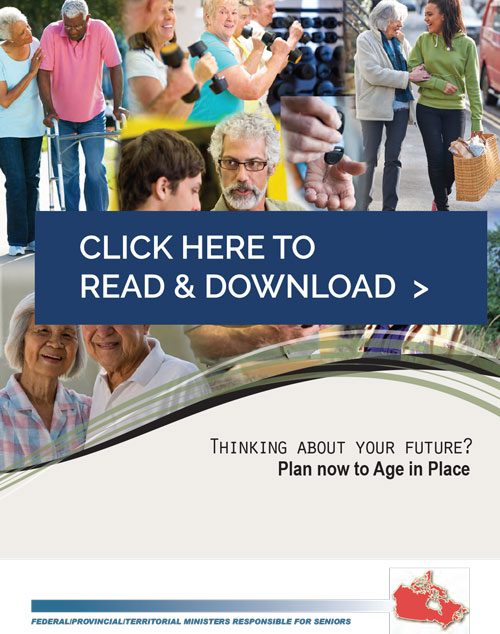 Take control of your future!
Live a longer and healthier life in your own home. Let's talk about how we can make that happen!